---
Want to migrate your Connect course to Canvas?
---
The video below shows how to migrate your Connect course to Canvas. If you are teaching a distance education course, ETS will migrate the course on your behalf.
You should also have access to your Fall 2018 Canvas courses. If you have trouble accessing or migrating your course, please contact us at ets.educ@ubc.ca.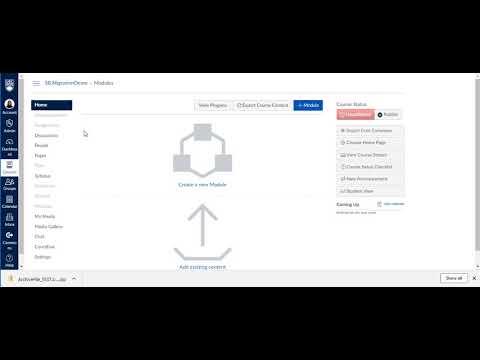 Note: If your Connect course contains .html files, contact ETS to help with your migration.
ETS has been applying a Faculty of Education template to each Faculty of Education course. If your course does not have the template applied, please download this .ZIP file and import the contents into your course.

For a more detailed look at what's included in the template, and how to work with it after import, check out this video.

The migration process for non-credit shells is the same as for credit courses. If you require a non-credit shell, please fill out our form: Request a non-credit shell

---
Need Canvas training?
---
ETS offers face-to-face and online Canvas orientation. Please take a look at upcoming Canvas Orientation dates, come to the ETS Tuesday noon-1PM drop-in hour,  or email ets.educ@ubc.ca for a one-on-one appointment.
---
Already teaching in Canvas?
---
For tips and guides, please take a look at these ETS Canvas Resources or guides developed by Canvas.
---
How many courses have been migrated?
---
---